The Fastest Shipping
We pride ourselves on consistently fulfilling our orders as quickly as possible. If your order is placed before 3 PM, we will ship the same day (M-F 3PM EST, excluding Holidays). If we anticipate a delay, we will reach out to you.
Standard Shipping
Orders $75 or more qualify for free shipping! All other orders are charged a flat rate of $6.99.
Times can vary depending on location. Please refer to the map below for approximate shipping times.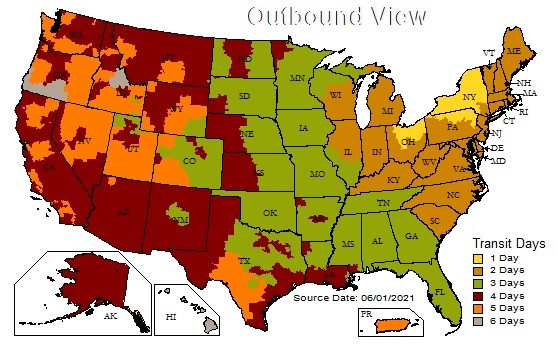 Additional Information
Order Tracking: Orders will receive tracking information via email after the order has shipped. All updates on shipping will occur in your Account.
Multiple Packages: Orders that are unable to be shipped in one package, will be shipped in multiple packages. Please refer to your Account for the most updated information.
International Shipping: We do not ship internationally. We apologize for any inconvenience.
Expedited Shipping: For orders that need expediated shipping, please contact our Customer Support department via Email or at 1-888-425-4599 (M-F 9AM-5PM EST).