The Work Boot - The base of the working man, supporting his every move in his every endeavor. One of the most important tools man has ever created, the work boot needs to be comfortable, durable, and since most men wear their work boots all the time, they need to also be stylish.
We break down some of the best boots made by some of the most popular work boot brands. We rank the best boots in categories like waterproof, composite toe, comfort and style. Check out our top picks!
Best Waterproof Work Boots for Men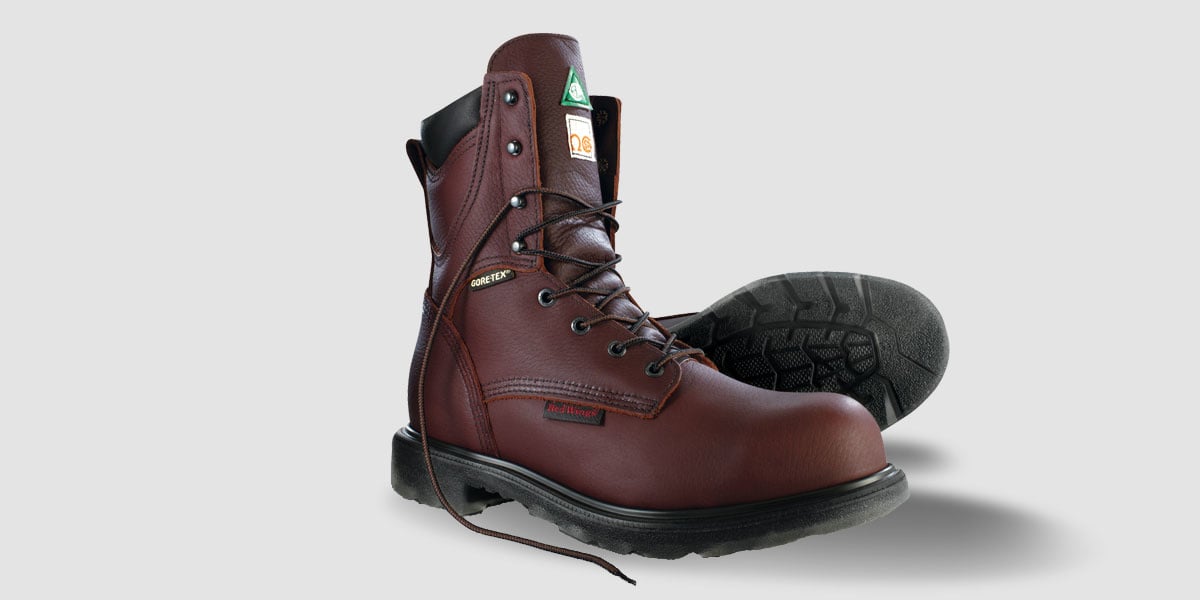 Red Wing Shoes Supersole® 2.0 Work Boots (Style # 2412)
Whenever you are talking about waterproof boots, it's hard to not have a Gore-Tex lined boot in your list. Here's why: Every square inch of a Gore-Tex membrane has Nine BILLION (yes, with a B) pores. Each one of the pores is 20,000 times smaller than a water droplet, making it impossible for water to break through the membrane. So that means that standing in water all day is an easy task for these boots (or any boot with Gore-Tex).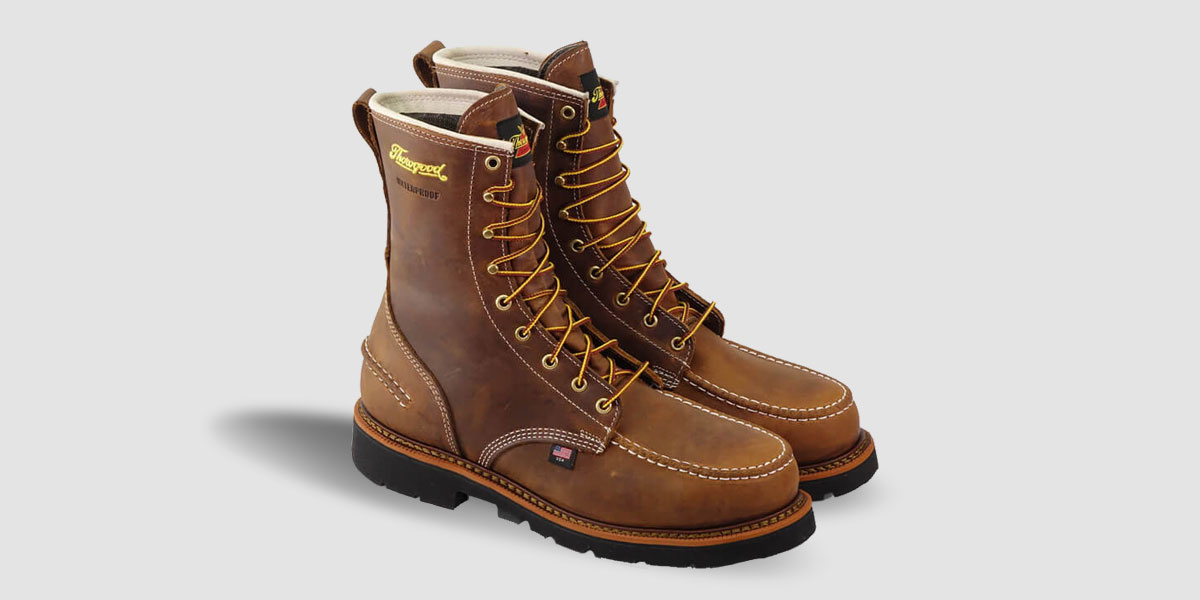 Thorogood's waterproof membrane provides protection from the worst of the elements and is comfortable while doing it. Backed by the 1-Year Warranty, these boots promise to keep your feet dry on those wet days. As a bonus, these boots look great on the weekends or after work dinner dates. Double bonus, made in the USA.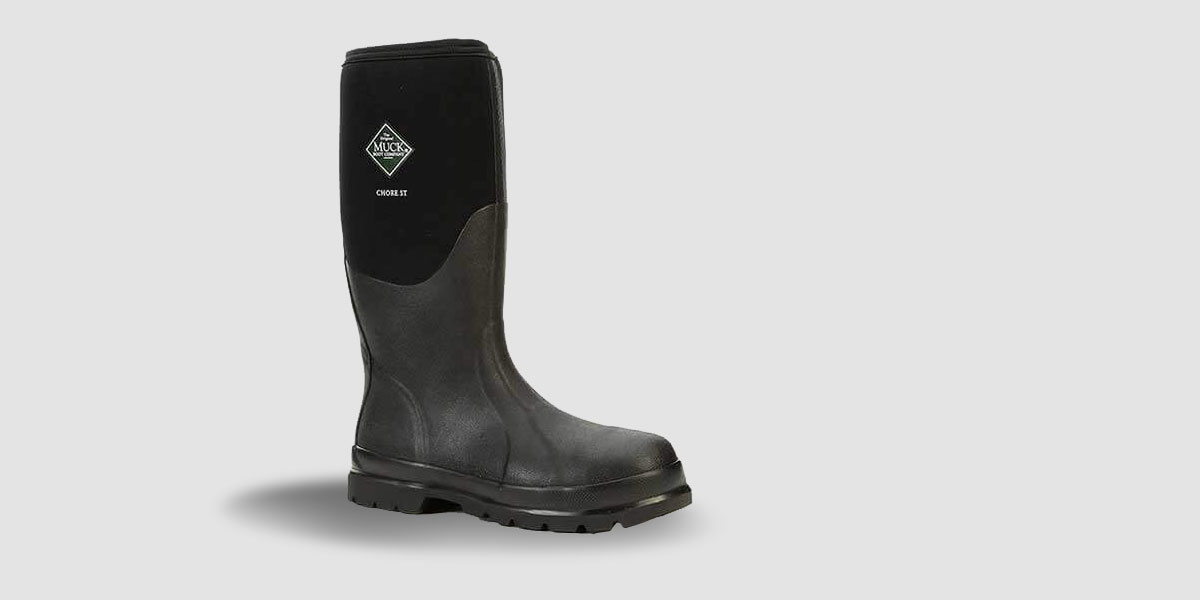 The Muck Boot Company is known for their great rubber boots that keep the water at bay. These boots are perfect for any slosh you may find yourself in on the jobsite. Providing over 15-inches of protection, you can walk through water and muck worry-free.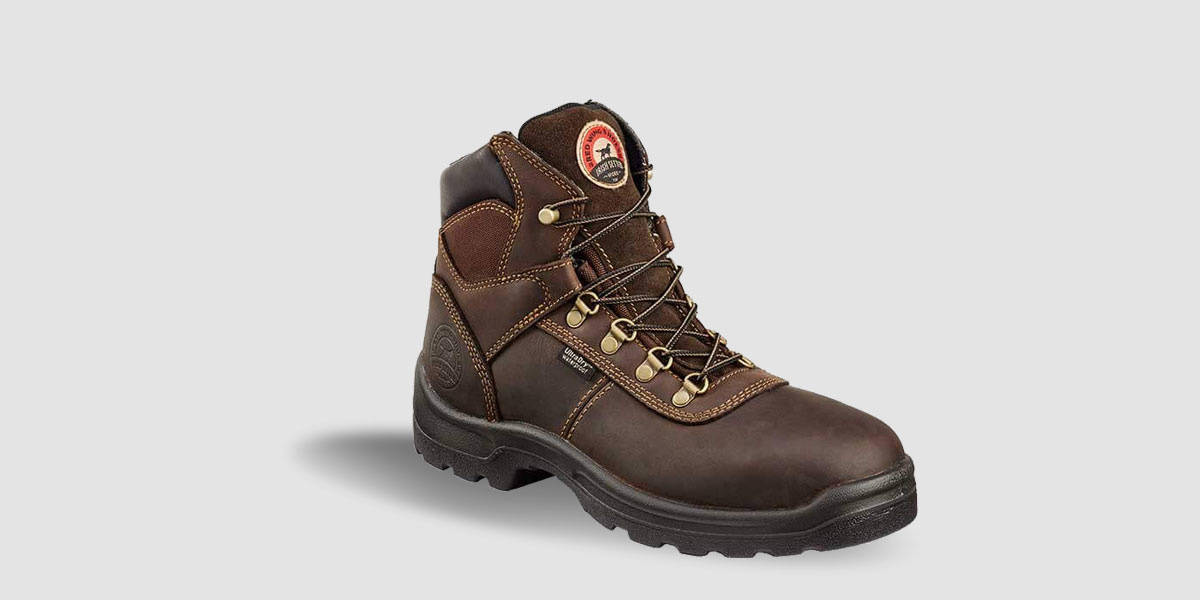 The Irish Setter Ely has an UltraDry® Waterproofing system to keep your feet dry on wet days. This boot contains a gusseted tongue to ensure waterproof protection all the way up. This direct attach boot construction helps enhance underfoot comfort and flexibility of the boot.
Best Composite Safety Toe Boots for Men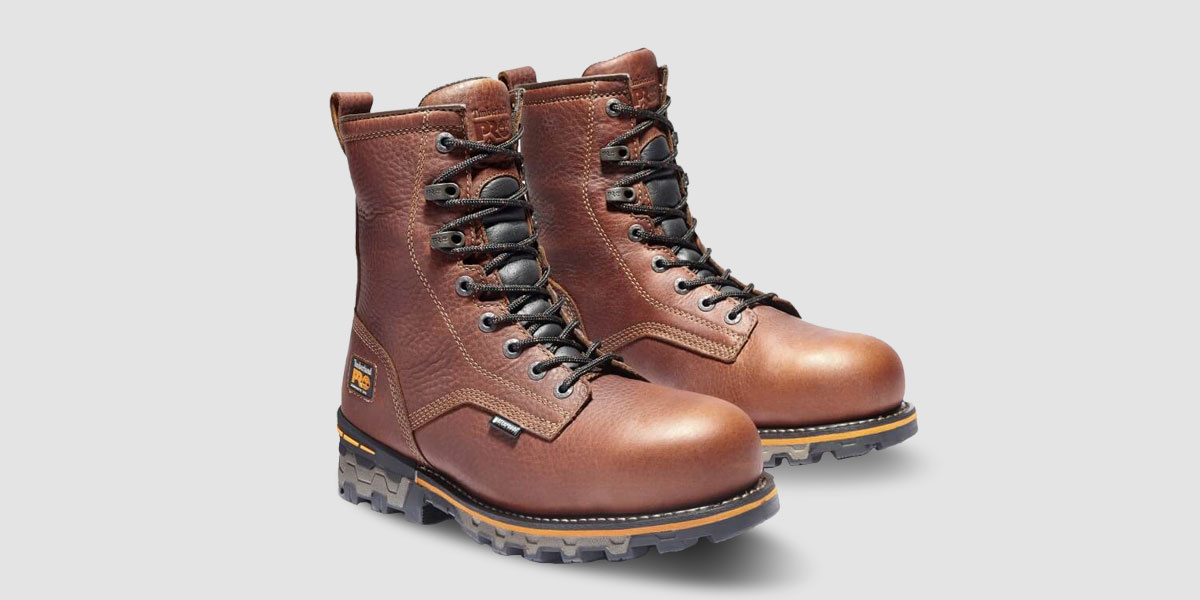 This Timberland Pro boot contains a composite safety toe to provide protection from impacts and still be a lightweight durable boot. The combination of a three-quarter Goodyear Welt and a cement heel construction helps provide durability and flexibility.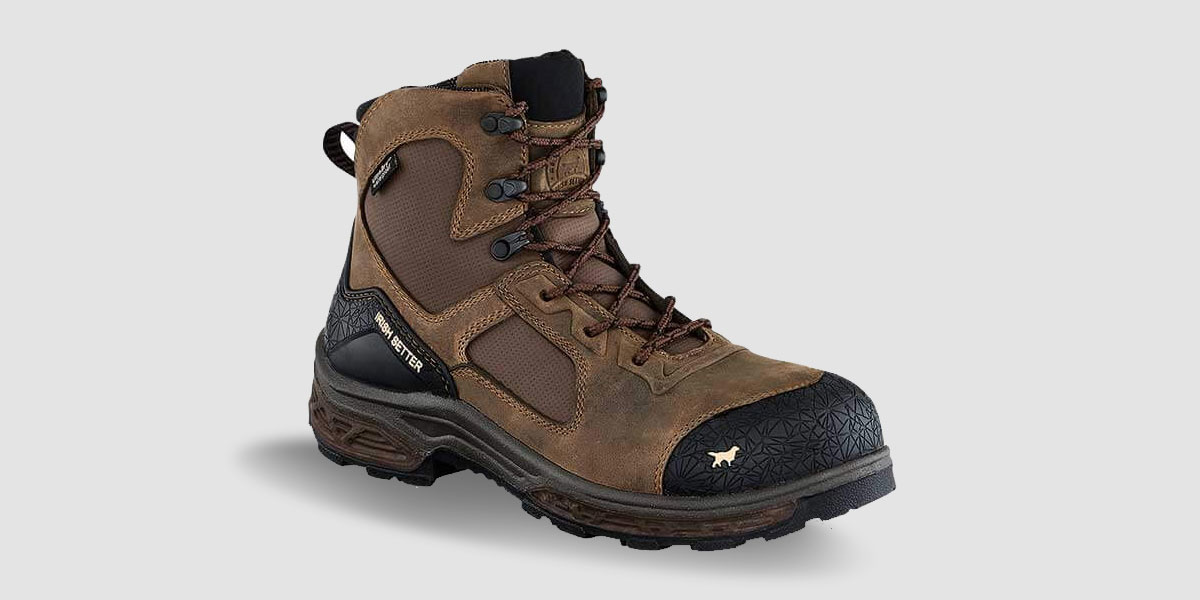 The point of a composite toe is to provide a lightweight protection alternatively to Steel Toe. A pair of these boots come in 3.3 lbs, while still providing protection and durability in mid-duty environments. A great choice if you do lots of walking and bending down!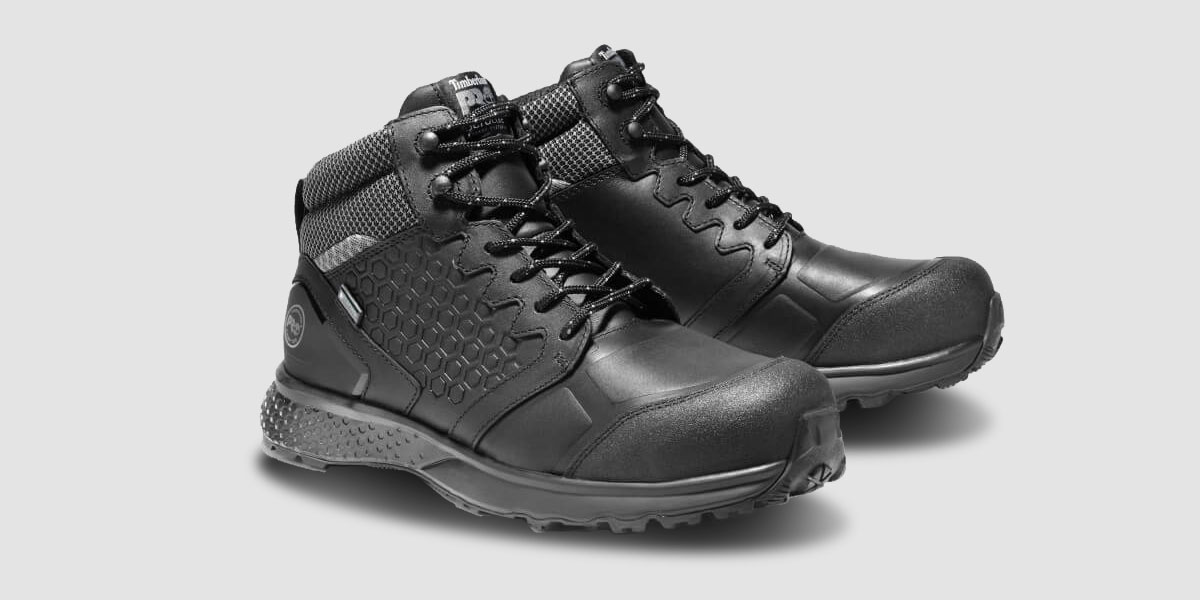 A hiker-style work boot featuring both a lightweight composite toe and anti-fatigue technology to keep you on your feet all day. Timberland Pro has become known for their anti-fatigue technology, which returns the energy back to the foot using their shock-absorbing technology. Perfect for anyone looking for a lightweight and flexible work boot.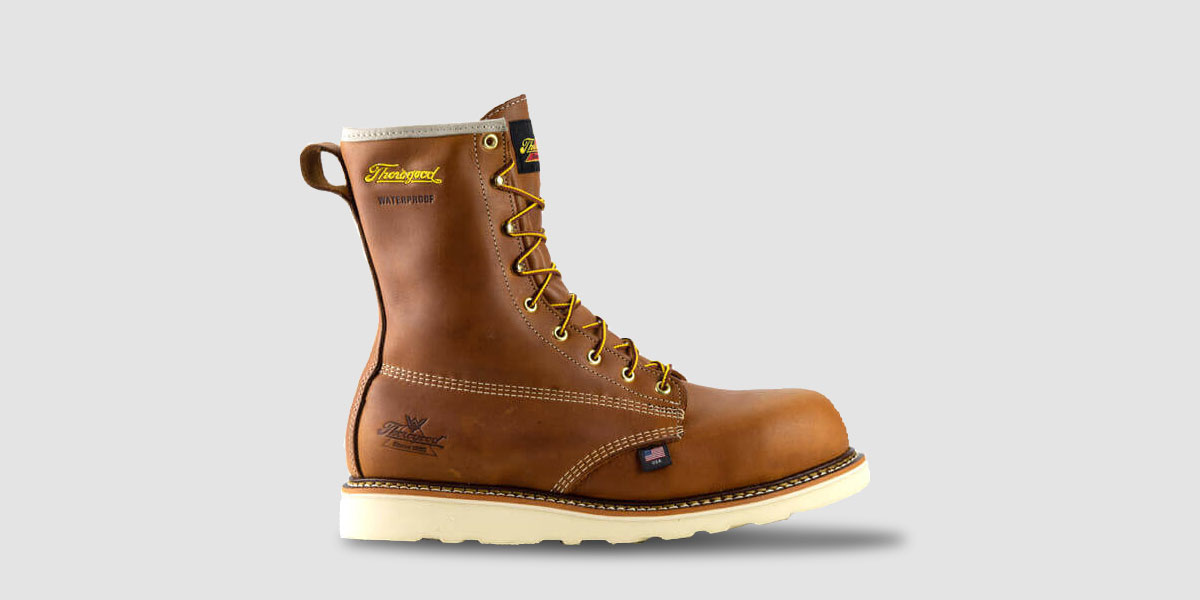 These Thorogood 8-inch American Heritage Round Toe Boots feature the classic Wedge boot style, along with the protection of a composite safety toe. This combination of the comfort of wedge, waterproof membrane to keep water out, and composite safety toe makes them one of the most popular Thorogood Boots.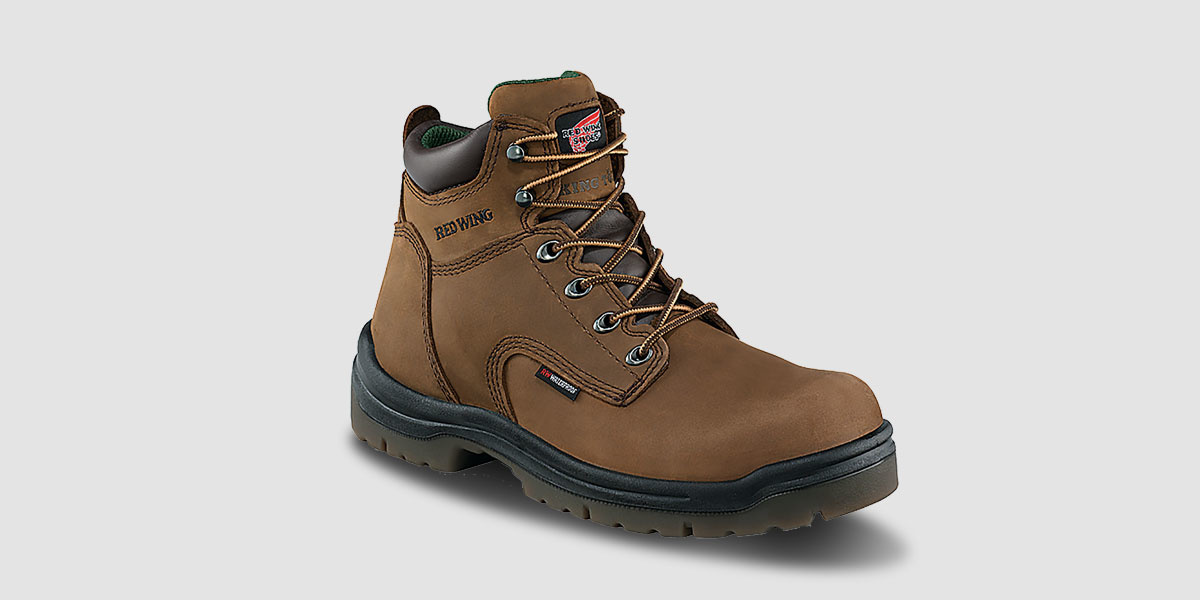 Red Wing Shoes King Toe® 6-Inch Boots (Style # 2240)
The Red Wing King Toe® toe box is larger and creates 44% more room than the standard Red Wing Shoes boots. This style is perfect for anyone with a wider width foot and also looking for a lightweight boot that is capable of any mid-duty to light-duty work. 
Most Comfortable Work Boots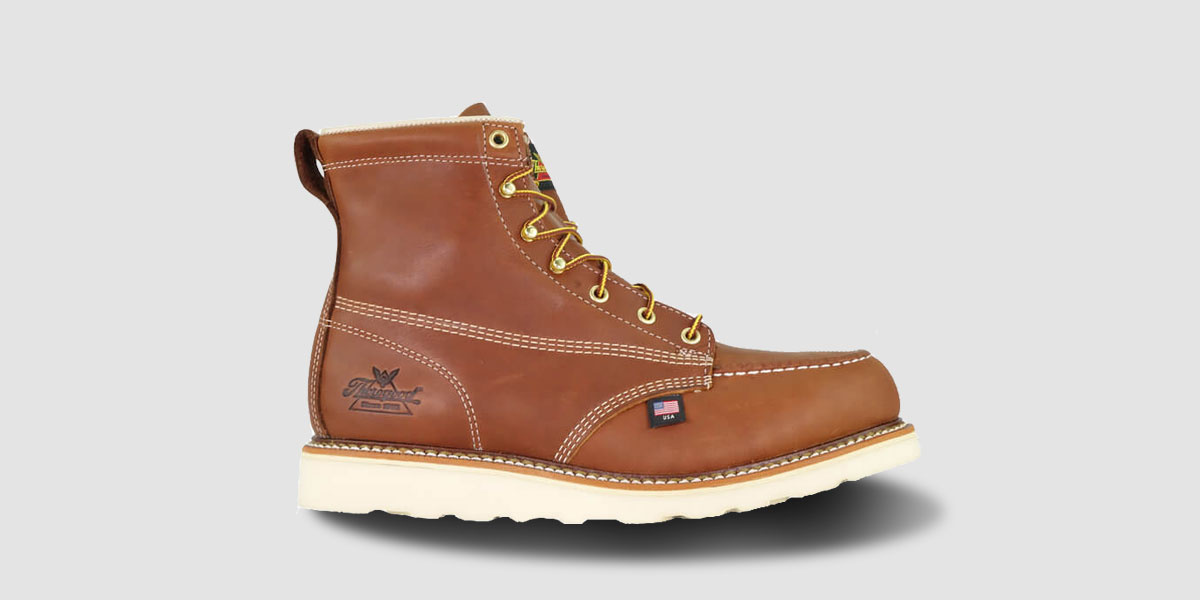 The classic wedge outsole is known for its uncanny comfort. The Thorogood 6-inch American Heritage Moc Toe Boot is paired with the wedge outsole for comfort and goodyear welting construction to provide durability. These steel toe work boots are made in Thorogood's Tobacco oil-tanned leather, making it a great boot that can be worn outside of work.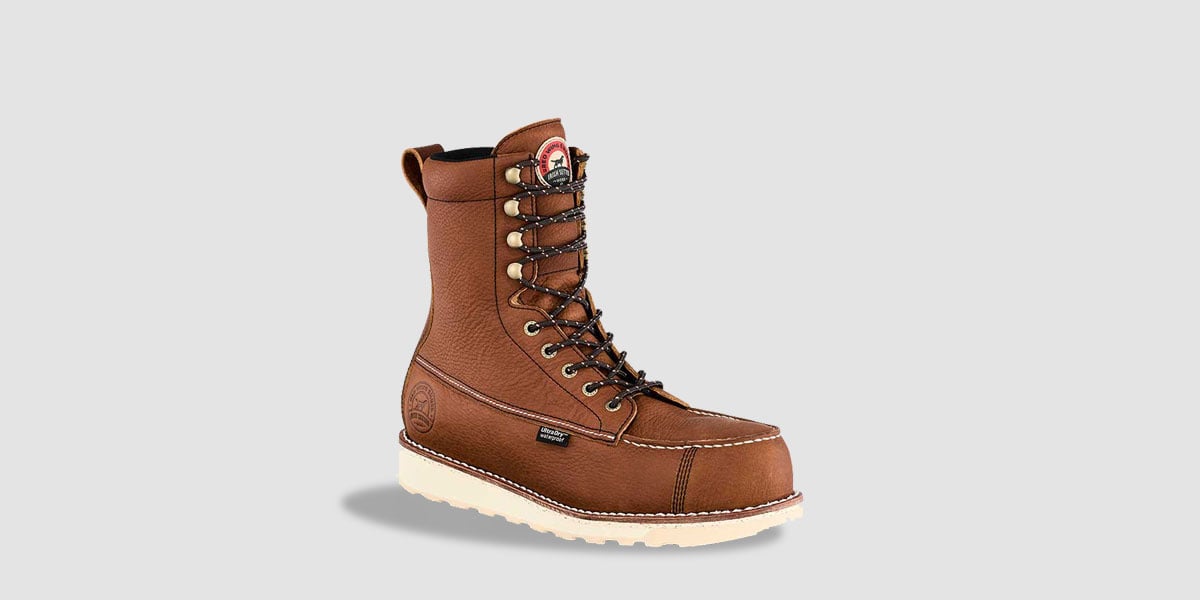 The Irish Setter Wing Shooter boot's feature an all leather upper and an EVA midsole, which helps reduce weight and provides remarkable comfort. With this Irish Setter Boot, there seems to be almost no break in period and is comfortable straight out of the box. The Wingshooter also features a composite toe safety toe for lightweight protection.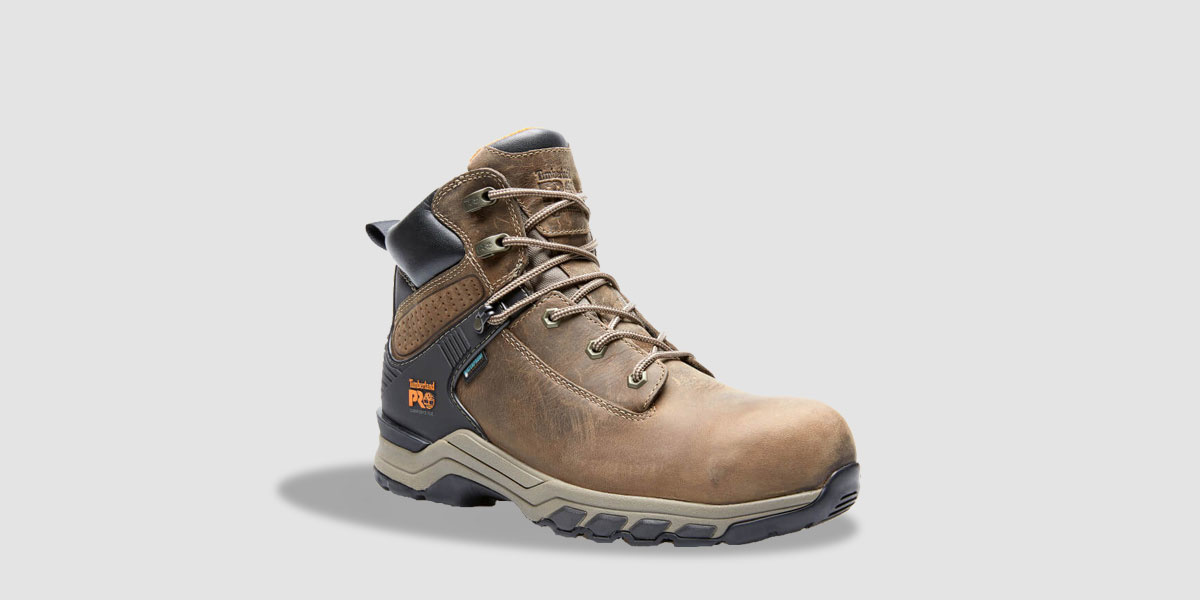 The Timberland Pro Hypercharge series features new technology from Timberland Pro called the Independent Suspension Network™ for superior comfort and support. This technology paired with Timberland Pro's Anti-Fatigue technology makes the Hypercharge Safety Boot one of Timberland Pro's most comfortable boots.
Best Looking Boots for Men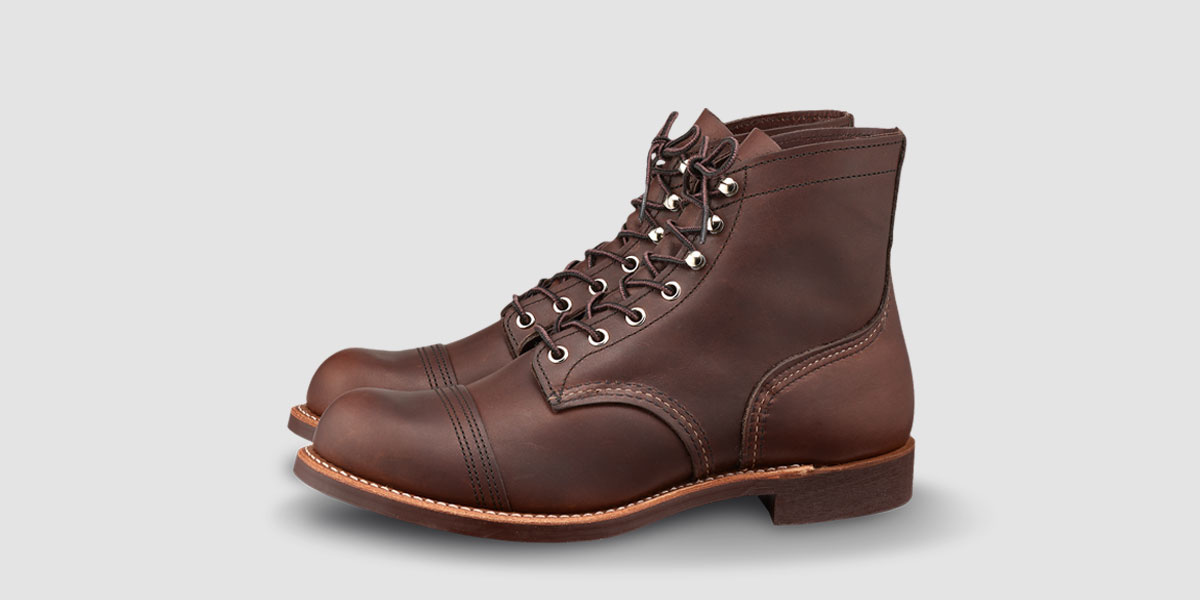 One of Red Wing Shoes most popular and iconic styles of boots is the Iron Ranger. The Iron Ranger was originally made for iron miners in the early 1930s. Built with the signature toe cap that gives this style its distinctive look along with providing durability. Each pair develops a personalized fit because of the leather insoles and cord midsole, which form to each person's feet differently. Even though there is a break-in period, as the saying goes "Good things take time."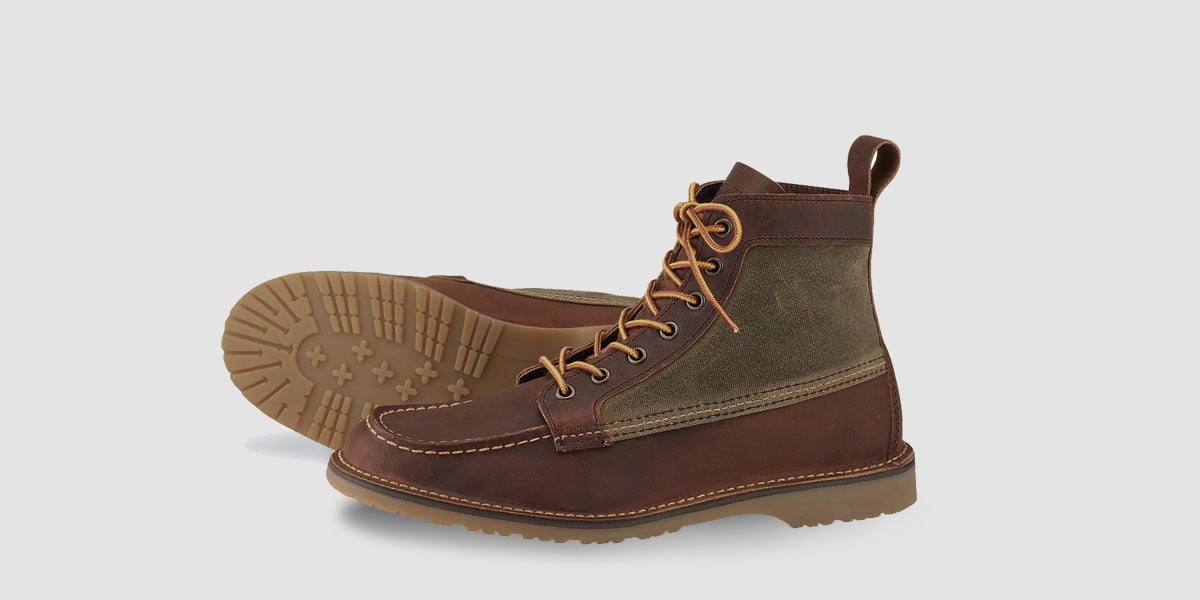 Red Wing Shoes Weekender Canvas Moc Toe was made just for that...the weekend. This comfortable moc toe boot is perfect for nights out camping or weekends down at the dock. The stitchdown construction of the Weekender creates a flexible yet durable boot straight out the box.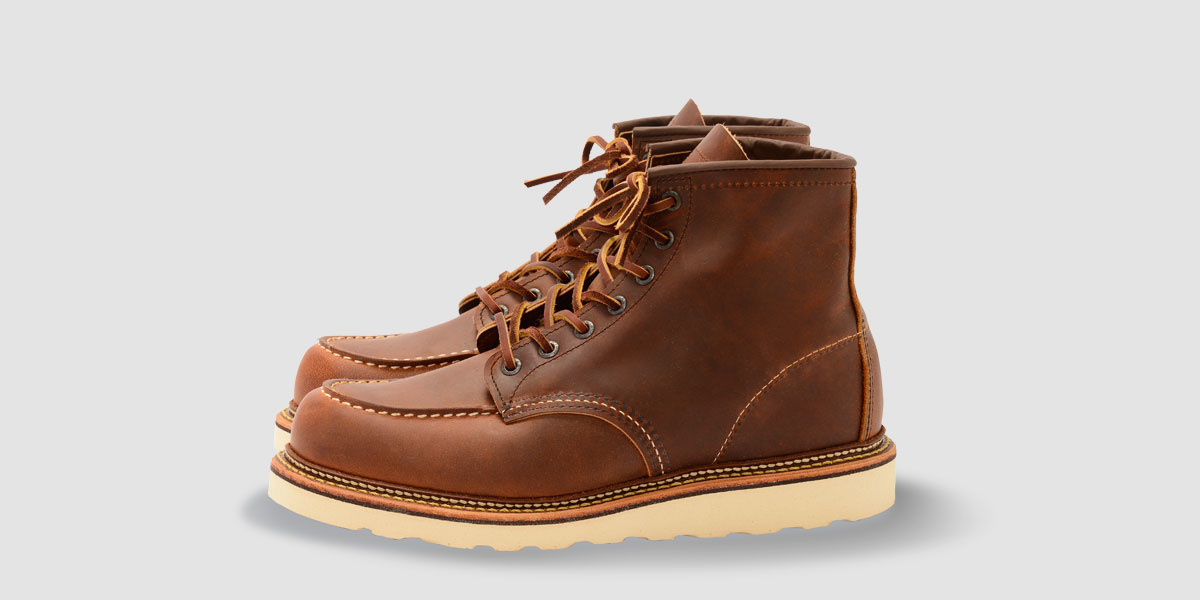 There's a reason customers are absolutely ecstatic after breaking in these boots, they're comfortable, look good, and able to take every day abuse. No need to baby these, as they are made with a goodyear welt construction, which provides stability and durability to these boots. The classic looking Copper Rough n Tough leather makes these boots look worn right out of the box and allows every boot to be just a bit different from each other.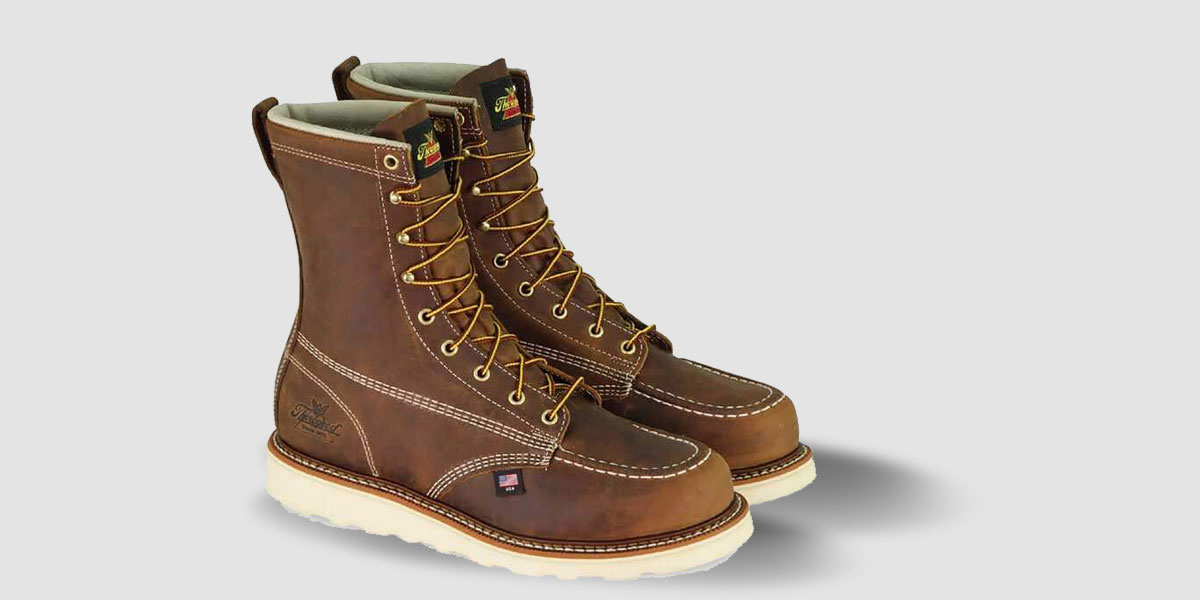 These boots are great for wearing to work or a night out to the city. The Crazyhorse leather is a nice brown color that goes well with just about any outfit. The best part about these boots? You don't need to worry about scuffing them up or beating them up at work, as they are durable enough to take the abuse and will just add character to the leather.