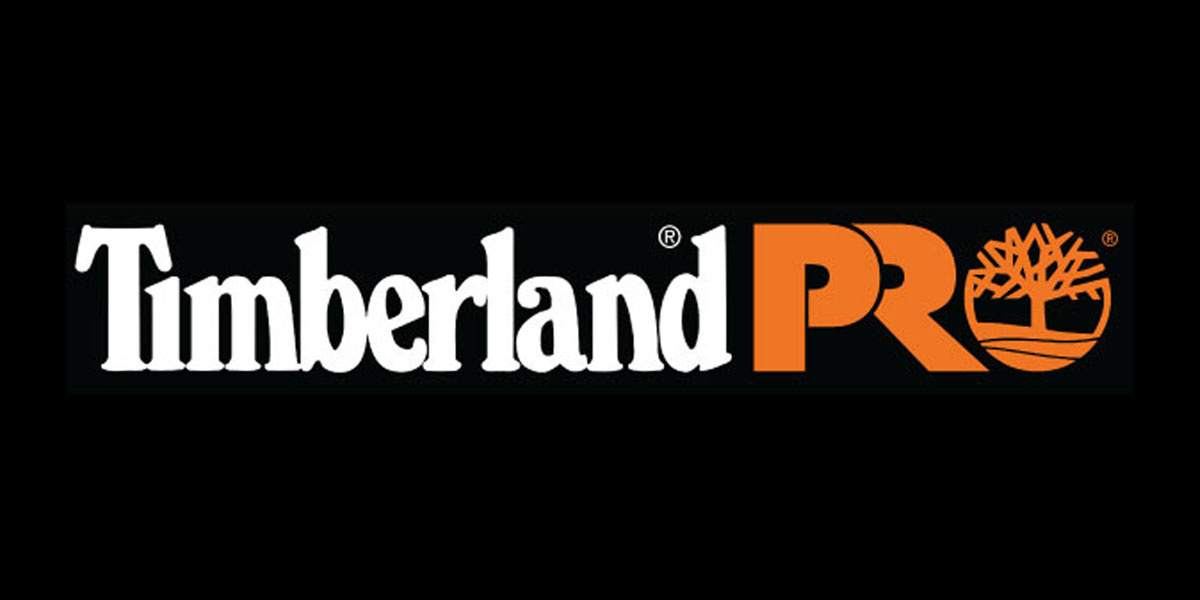 Timberland Boot History
In 1973, Abington Shoe Company created a waterproof "yellow" boot, that they called the Timberland. The construction of the boot was new to the industry at the time and this boot had set the standards for waterproof boots at the time. 
This became such a popular boot that in 1978, Abington Shoe Company changed their name to Timberland.

This type of innovation and devotion to their products made their way into the work wear industry, and in 1999 Timberland created their Timberland Pro® Series.

Timberland Pro created the Boondock series work boots for labor intensive work that calls for durable and comfortable boots.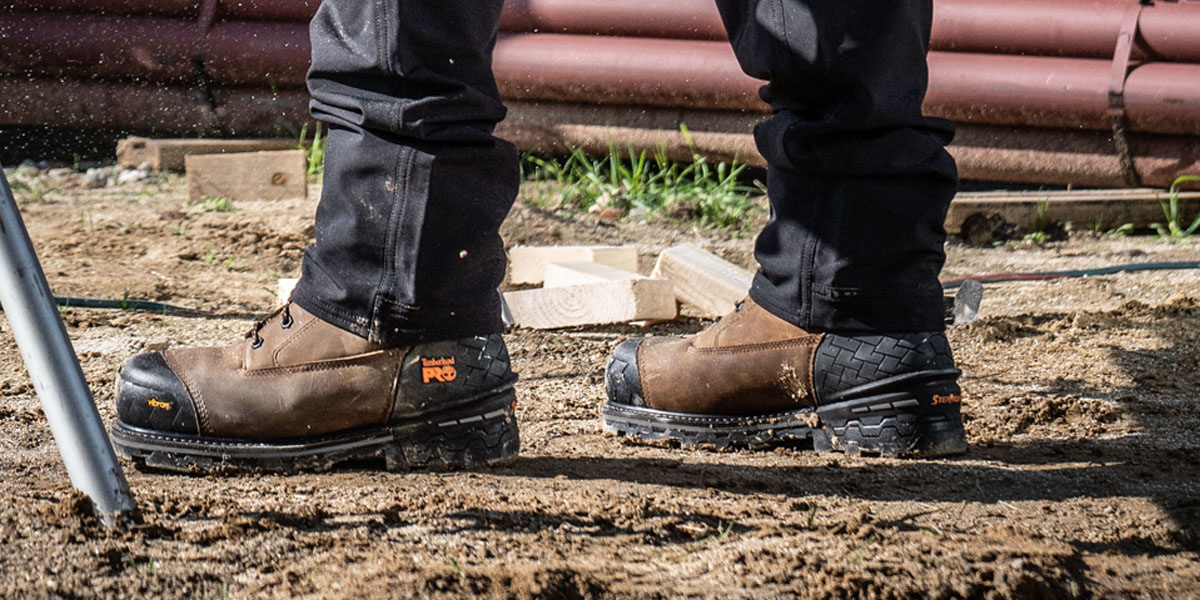 Boondock Features
As with most of the Timberland Pro Boots, the Timberland Pro Boondock boots have the built in Anti-Fatigue technology. This is a system that is designed with shock-absorbing, geometrical technology that returns the energy from your step back to the foot to deliver all-day comfort and support. 
These Timberland Pro work boots are made for the outdoors, and since you can't control the weather, these work boots are made waterproof. Timberland uses a special tanning process in their leather production that the leather repels moisture for extra waterproof protection. They also use a waterproof membrane to repel water.
For the fellas/gals that work long hours and leave the stench in their boots, these also have an antimicrobial odor control treatment to help tame the odors.
Boots take abuse day in and day out, and one thing that you need is a pair with durable leather that can take that abuse. The Timberland Pro Boondocks are made with their Ever-Guard™ Leather, which is highly abrasion resistant and enhances the durability in heavy-duty environments.
For the guys that crawl around or kick things (you know, when a hammer doesn't work), Timberland has a toe cap on the front to protect the leather where it's most prone to wear out.
Some of the Boondock styles also have an All-Weather TPU Outsole, which is a specially formulated thermoplastic urethane compound which is designed to maintain flexibility in all weather conditions. They provide traction on wet and frosted ice surfaces, and is also slip, oil and abrasion resistant.
Another creative feature from Timberland is the speed lacing at the top is can also be used as an eyelet, meaning the lace can pass through and doesn't need to be wrapped around like a traditional work boot.
Different Styles of Boondocks
You know what they say, "If it aint broke, don't fix it". Well, nobody ever said you couldn't expand it because it's so good. The Boondocks have become one of the most popular Timberland Pro Boots, which is why they have created a style for pretty much everyone.
Logger Style Boondocks
Boondocks with the extra height in the heel for the guys/gals that need it.
Not sure if you need it? Check out our article Everything You Need to Know About  Logger Boots
$269.99

 
$259.99

 
8-inch Boondocks
Need some extra ankle support? Say no more. They make the Boondocks in multiple 8-inch styles.
$209.95

 
$209.95

 
$209.95

 
6-inch Boondocks
Do a lot of crouching and crawling around? You think that the taller boots dig into your shins too much? No problem, they make 6-inch styles too!
Composite Toe Boondocks
Does work require a safety toe? Or maybe you'd just prefer to have your feet left in one piece? Boondocks have got you covered.
Uses for Boondocks

These work boots are made heavy-duty for heavy duty work. Some of the industries you could use this boot would be for construction, logging, or any labor intensive jobs. These boots are made to take abuse, so don't go too light on them.

We don't recommend these boots for light duty work that requires a lot of walking. These boots are a little heavier than average, which allows them to shine in heavy-duty work. Although, that comes at a cost for someone who does a lot of walking, since the weight of the boot can take a toll after working 12 hours and constantly walking.